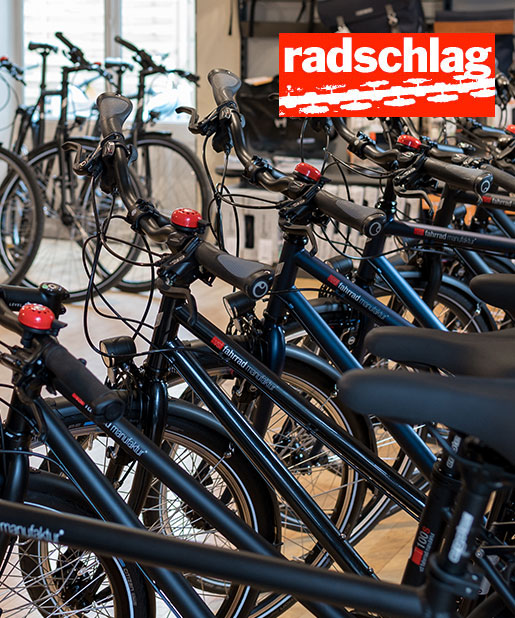 radschlag Bremen | Managing director Manuel Karrasch
"Bremeners grow up in a city where bicycles are mostly black, with a red bell."
radschlag Bremen.
There from the very start.
The unusual history of the Bremen bike shop "radschlag" is closely linked to that of vsf fahrradmanufaktur – from its start as an independent bike shop, through the founding initiative for the bike manufactory, to becoming a member in the model care group and as a loyal customer for decades.
In a 45-minute interview, Christoph Behnke (part of radschlag since 1989, manager for 25 years) and Manuel Karrasch (sole manager since 2021) answered questions and provided many interesting insights into the development of their bike shop and the history of the vsf fahrradmanufaktur brand.
Facts
radschlag Bremen
Founded in 1983
Employees: 11
radschlag bremen
Humboldtstrasse 16
28203 Bremen
Tel. Sale: + 49 421-704105
Tel. Workshop: + 49 421-76149
info@radschlag-bremen.de
www.radschlag-bremen.de
1983. It was about independence from the very beginning.
In 1983, "radschlag" was founded as an independent shop – with flat hierarchies. Every employee was supposed to be able to do everything independently – from taking off a wheel to keeping the books. All of them were co-owners and managers; important decisions were only taken together. In 1994, the shop moved to its current address.
As an initiative of "radschlag", a consortium of independent bicycle shops in Germany then created a unique cycling brand in 1987: vsf fahrradmanufaktur arose as the shared brand of the country-wide "Verbund selbstverwalteter Fahrradläden" or "Association of Independent Bike Stores", set up on the site of a decommissioned Bremen shipyard. One of the reasons for this was the frequently unsatisfactory quality of bicycles, and the fact that bikes were barely taken seriously as a mode of transport at the time.
"The employees of vsf fahrradmanufaktur and dealers involved identified strongly with the product and the customers' needs, which has resulted in a higher quality – a quality that was the benchmark for the entire cycling industry over many, many years."
Christoph Behnke

"The modern shift in transport is of course a positive change for us – both economically and environmentally. For society to categorise bicycle shops and workshops as critical during a period of crisis was a massive thing for us."
Manuel Karrasch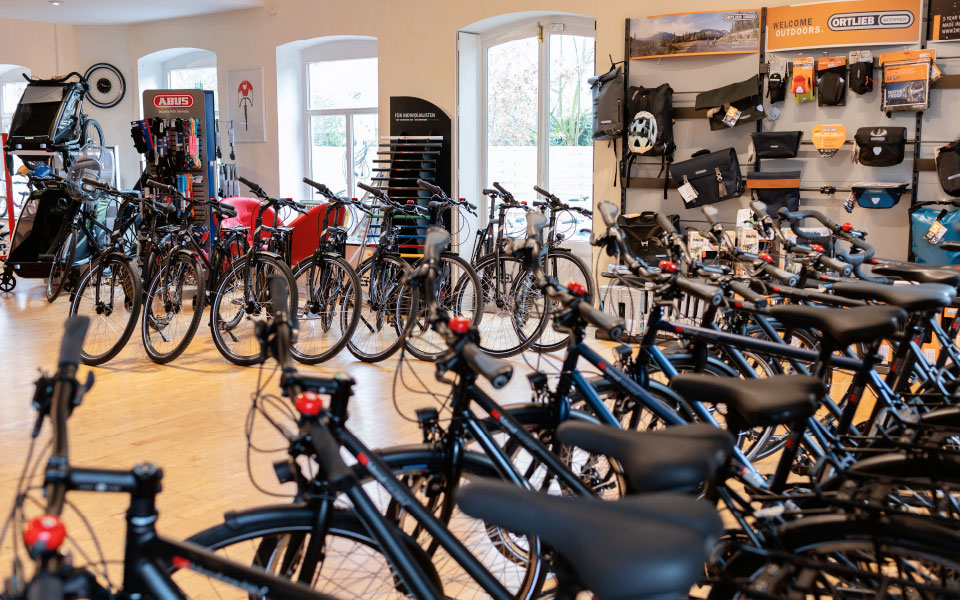 1988. "radschlag" offers the one model made by vsf fahrradmanufaktur for sale.
Later, the bicycle manufactory produced a few more models, designated by the letters: a, b or c. While, at the start, bikes were assembled from finished components, setting up an in-house frame production was a clear goal from the very start. With its own wholesalers for parts, components and accessories, "VSF" also improved its position as a dealership.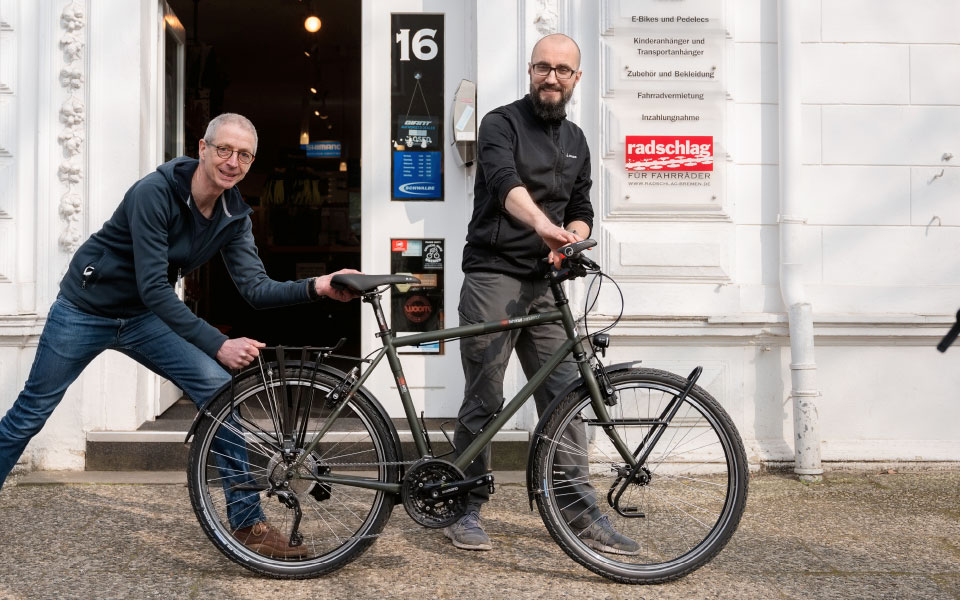 "There's a lot more cycling going on."
… is what Manual Karrasch says, looking back on 2020 and 2021. That bike shops and workshops were considered "critical infrastructure" during the coronavirus pandemic is, for him, an unmistakeable sign of the changes slowly taking place in the minds of decision-makers and politicians.
Do you want to look araound "radschlag" and get a sense of the history of vsf fahrradmanufaktur?
We are always glad to have, in "radschlag", a specialist dealership at our side which, as one of our founding fathers, understands the brand identity of vsf fahrradmanufaktur like no other dealer in Germany.
Why not drop in or take a look around online?
radschlag Bremen
Humboldtstrasse 16
28203 Bremen